AnyLogi
International shipping platform for e-commerce
Simplify your international shipping process with our all-in-one platform. Effortlessly import orders, generate shipping labels and commercial invoices, as well as manage pick-ups flawlessly.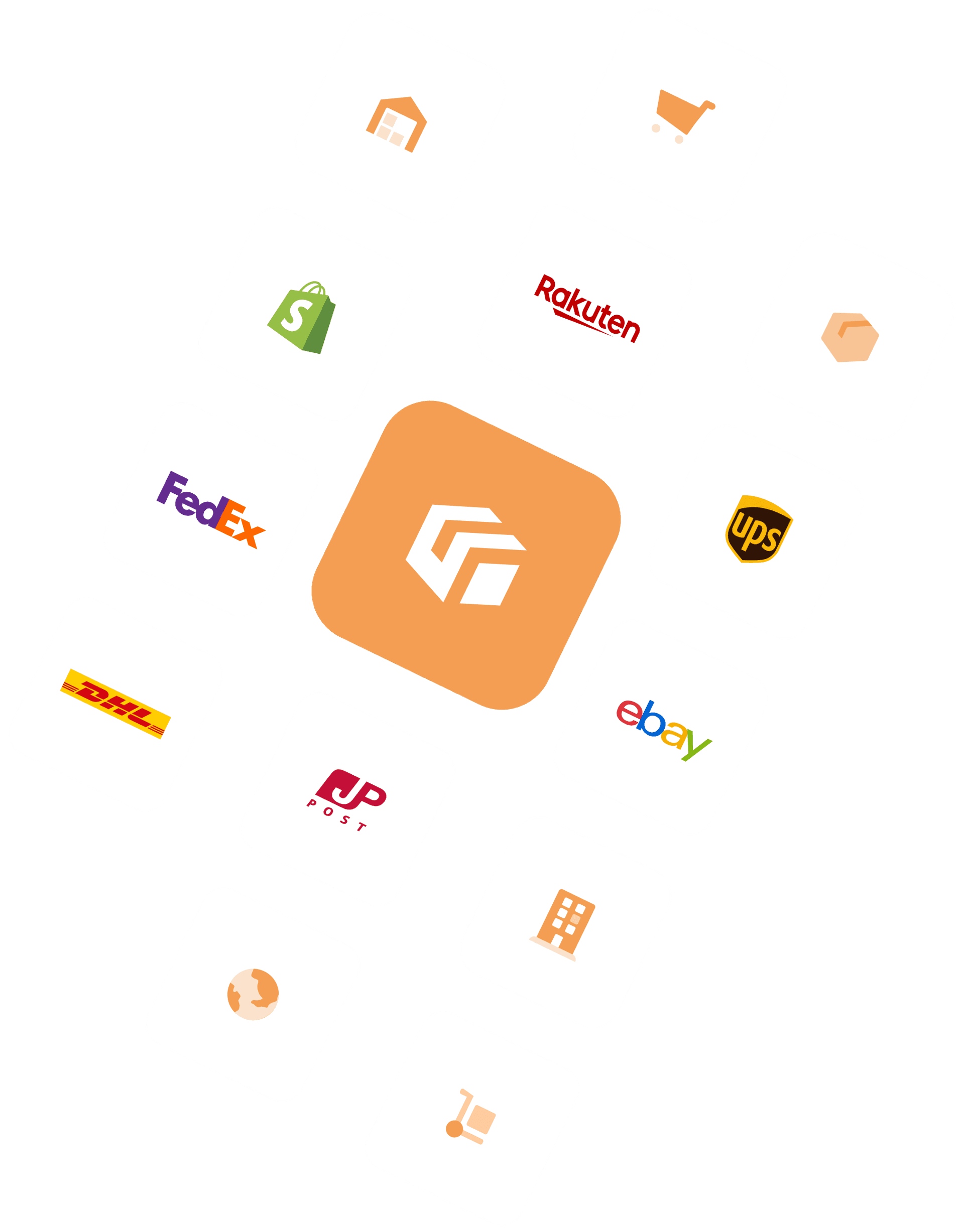 SOLUTION
Manage your end-to-end international shipping process seamlessly in one place
Elevate international shippings with our cutting-edge automation. Effortlessly compare shipping options by time and cost while generating shipping labels and commercial invoices from your chosen courier.
Optimize operations: time, quality, and shipping costs

Get seamless integration with multiple courier services, providing instant access to estimated delivery dates and fees, as well as generating shipping labels and commercial invoices easily.

Conquer global shipping with one tool -- AnyLogi

Empower your shipping journey with AnyLogi's all-in-one capabilities. Smoothly handle every step, from order imports to courier selection, shipping labels to commercial invoices, and pick-ups to returns.

Improve customer satisfaction

Empower customers to choose shipping plans that suit their needs. Provide detailed tariff payment information to establish trust and transparency throughout the process.
FEATURES
What can AnyLogi do?
Integration (with E-commerce Carts and Online Shopping Malls)

Manage several stores in one place. Automatically import orders from each store to a single interface.

Display of Tariffs and Shipping Fees

Provide transparent duty and tax details on shipping plans from integrated couriers.

Issue Shipping Labels

Download shipping labels from couriers with a single click.

Issue Commercial Invoices

Auto-share information (incl. HS codes and country of origin) with couriers to create custom documents.

Pick-up Request

Make a bulk pick-up request for multiple orders to each courier.

Handling Returns

Arrange for courier services to handle returns with customers.
Integrations with e-commerce platforms and marketplaces
Manage shipping of orders from multiple stores on a single platform
Integration with couriers
Easily generate shipping labels and commercial invoices for a wide range of international couriers.
PRICING
Detailed Pricing Plans
Simple and clear pricing
Platform Usage Fee

30,000

JPY
Shipping Labels
Pick-up and Return
Duty and Shipping Charges
Shipping Labels Fee

30

JPY / Shipment
Consultation Service(Option)
30,000 JPY